Best of the Week Local SEO 3/26 – 3/30
The best place on earth to find the best local SEO tips and strategies every week, for small business owners. Learn how to win with digital marketing.
Last week, I apologize for not posting the 'Best of the Week', or anything for that matter. Everyone in my house was sick (two adults and four kids!), I had an earache, sore throat and cold―runny nose and all!
Needless to say this unexpected illness caused an absence here on Local SEO Whisperer. This week I'm back with the all the local SEO goodies!
Google My Business
The business description is back! Sterling Sky, details what you need to know.
Bright Local shares how to use videos on Google My Business listing to engage more customers.
Kevin Getch at Webfor, shares that Google My Business has 'secretly' rolled out services. Business owners can now add a categorized list of services that they offer to their listing.
Google Posts
My favorite Google My Business feature Google Posts, has been poppin' this week, FINALLY! Google Posts are literally the 'golden marketing opportunity' to get in front of customers with ease (for free!), but many small business owners simply ARE NOT taking advantage of them.
This week, Google Posts gets a new layout. The new user interface now provides three options for posting Google Posts. The options are:
What's New
Events
Offers
Even more exciting, video officially comes to Google Posts (Yay!). Local expert Mike Blumenthal shares an example on his blog of a photography company in Texas using this feature:
The video the company decided to upload is 20 seconds long and very effective at telling the story of the photography company. Click on the image above to view the video.
In his article, Mr. Blumenthal mentions that there is not a CTA button. He is correct there is not a CTA link/button in the Knowledge Panel, but when you click on the Google Post it takes you to the actual video and there is a visible 'Learn More' CTA button:
I'm guessing that Google anticipates that users will automatically know to click on the 'play' button to view the video, similar to when a video is placed in an email. I do think that it would be slightly more effective to place the CTA button directly on the Post that is visible in the Knowledge Panel.
Videos are great for branding and are more likely to have a higher CTR (click-through-rate) and more conversions. If you can't already tell, I'm extremely excited about this!
Search Engine Journal shares a useful Google Posts Checklist, I'm surprised that Posts has not been discussed more until this week. Looking forward to seeing how quickly small business owners (actually ALL business owners) catch on and use this awesome feature to their advantage.
Local SEO
Darren Shaw of Whitesparks did an awesome post about local search hacks that you probably don't know. He breaks down six of the main areas local search efforts should focus on:
Notice that Google My Business is the most heavily weighted focal point, but ironically not even 50 percent of business owners have claimed business listing!
My favorite tip on Darren's list is link your email signature, newsletters and high traffic content to branded searches. This sneaky little tip is genius! Thanks a million 🙂
ClickMeter put together a list of 50 top tools for local SEO marketing. Great list but some of the links in the article are dated, for example GetListed.org is now redirected to Moz Local. The Local SEO Checklist by Synup is useful, you can never have too many checklists!
Chatmeter addresses how local retailers can survive the Amazon takeover using local SEO strategies. Local is the one area that Amazon can't touch.
Waze and Snapchat provide local ads for small business
In other local SEO news, the Google-owned Waze Local lauches in app ads for small business. The platform lets local advertisers market products and services to their customers via in app ads. After studying SMBs for two years, Matt Phillips, head of Waze Local has discovered definitively that small business could care less about clicks to their website. Instead they prefer in-store visits and general location awareness. Waze has created three ad formats to cater to local small businesses:
Branded Pins: highlight a store's location on the Waze map to users that are within a set radius
Promoted Search: gives priority ranking to advertisers with keywords that match what a user is looking for example "Where's the best lunch special near me?".
Zero-Speed Takeover: a billboard that appears on the entire app screen, when a vehicle comes to a complete stop. The ad automatically disappears when the car is in motion.
In the week of my absence, Snapchat also announced local radius targeting for local businesses. Location Categories allow advertisers to reach audiences based on the type of location they're in. Advertisers can set the the radius from .63 miles (1km) to 62 miles (100 km).
Nordstrom Rack uses the feature to drive foot traffic to their brick and mortar locations. Hopper uses Snapchat's radius targeting around airports to reach consumers most likely to fly from a hub with a location-specific flight deal.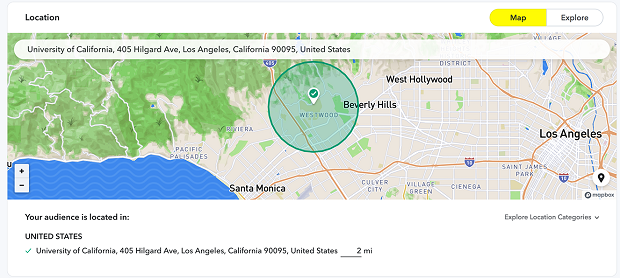 This feature allows Snapchat users to see relevant offers from local businesses in moments when they can easily take action.
Search Engine Journal shares how to optimize for micro-moments: hyperlocal SEO. Hyperlocal SEO could have been elaborated on a little more (just a tad). However, it touches on the key points (that can be further researched in more detail) that are essential to know.
SEO
Want to know some of the worst SEO mistakes that the experts make? Search Engine Land shares eight of them, number 7 happens to be my favorite (you'll have to read the article yourself to find out why).
Motoko Hunt shares 5 Cost Saving Tips for International SEO.  Tip number 3 provides great advice for content translation and localization. Mrs. Hunt reminds us that translation can be costly, she further points out that editing and polishing the content can be even more costly. Especially with languages like Japanese where there are several layers of politeness. Learn how to reduce costs with a set of keywords for each language that will be translated.
Practical eCommerce reports that store locators are good for SEO and for shoppers. Great article for multi-location businesses that want to win with local SEO.
Voice SEO
Sherry Bonelli shares a very in-depth article about voice search optimization on Geomarketing. Lots of statistics and a number of useful visuals. This would be a great post to provide a PDF checklist for readers!
PPC Ads
Google announces a new keyword planner tool that has been rebuilt and simplified with new features added for advertisers to get the best AdWords experience. One of the newer features is adding keywords in bulk.
Adwords Campaign not making any money? Check out these three actionable tips to improve low-traffic adwords campaigns.
Lots of valuable local SEO tips and strategies! Did you come across any hot local digital marketing nuggets last week? Let me know in the comments below!